When people ask me about my family, most of them would assume that I am a typical Daddy's girl. Being an only girl and the middle child at that, I wouldn't blame them if they would immediately conclude that I get some sort of special treatment especially from my father. I would love to be a Daddy's girl, the princess of our household, but it wasn't the case with us. And I'm OK with that.
You see, my father was an OFW (Overseas Filipino Worker). He decided to work abroad because he felt that it was the only way that he'll be able to provide a comfortable life for his family. He grew up in a big family, with six other siblings (all of whom are boys) and at times, they can barely make ends meet. I guess this was one of the factors why he decided to work abroad. He willingly took on the sacrifice of being away from us for long periods of time because this will mean that he will be able to provide us with all our needs, make sure that we get into good schools and help his parents and brothers as well.
He would be away for two, three years straight and then come home for a few weeks vacation. We were already in high school when he decided to quit working abroad. The time he spent away from us was one of the reasons why we didn't really have the time to build a really close relationship with him. Although we communicate with him regularly, we would write him letters and send him voice recordings (no FB or Skype at the time and long distance calls cost a lot), there are still times when we would feel awkward when he's home, not knowing how to act around him.
The many years he spent working in a foreign land, being away from us, his family, is a something that we never took for granted. We, his children, never felt bad about the times when he was not able to be with us during the many milestones of our lives (holidays, birthdays, graduation, and even simple celebrations). We knew that it is part of the sacrifice that we all have to make. But even though he was away most of time, he never failed to show us just how much he loves us. For all the love he has shown us, for all the life lessons and for his sacrifices, he is the perfect Tatay for us and our family's unsung hero.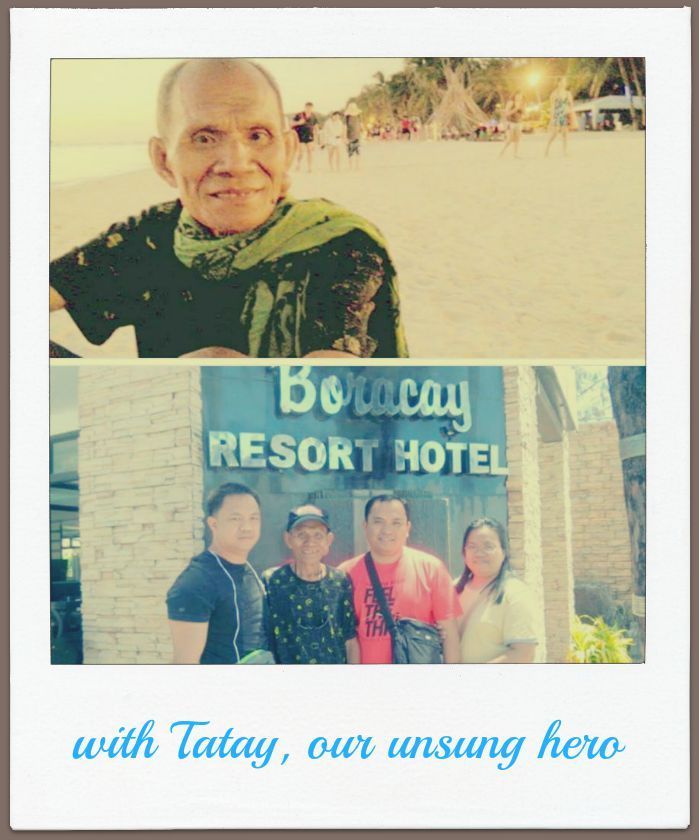 Our Tatay passed away last December, five days before Christmas. We miss him terribly and I still think about him everyday. Even if we still get heartbroken because he is no longer with us, we take comfort in the fact that he is with the Lord and that he is finally reunited with our mother, the love of his life.