Browsing Category: "Postcards"
The postcards that I was expecting were finally delivered last week. The sad thing about it was that they arrived at the local post office around first week of May and they were only delivered after two weeks. It seems that our local post office still hasn't changed their system and I don't know why it would take that long before they deliver the mail. Even the results of the college entrance exam of our eldest was delivered late. Good thing we were able to confirm sooner (about 3 days after the exam was taken) through the schools' website that my son indeed passed their exams.
The postcards were from fellow Postcrossing members from Netherlands, Finland, Sweden, Romania and Germany: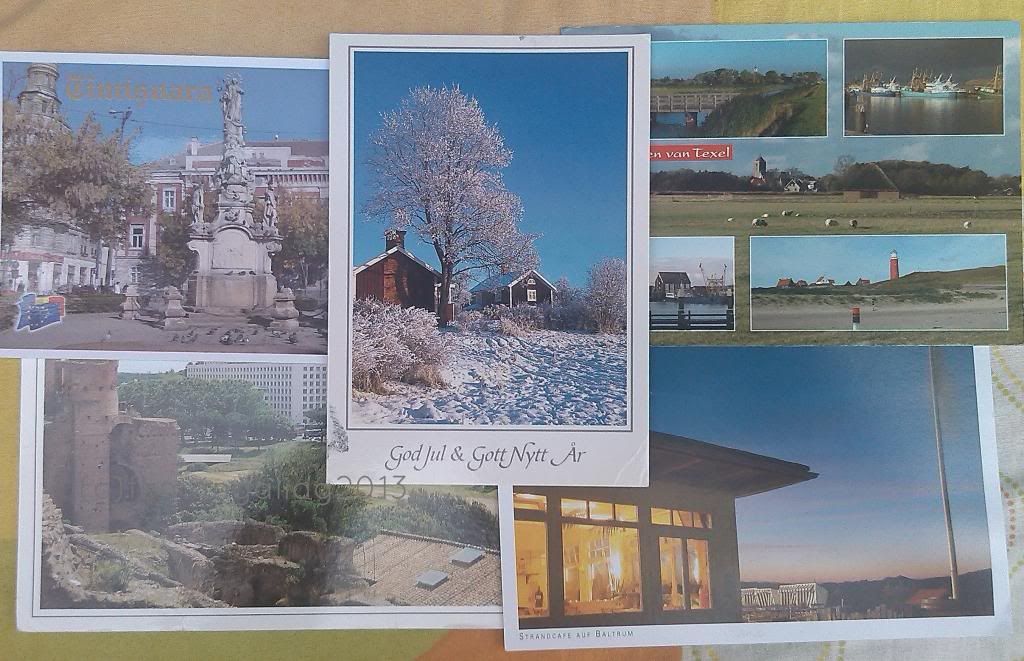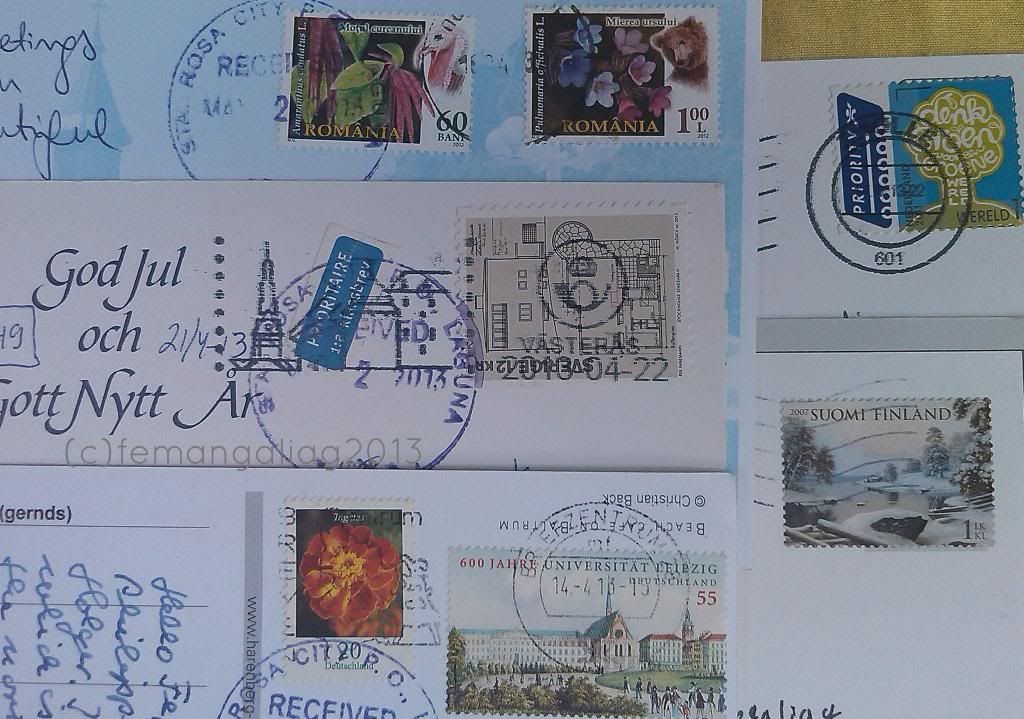 I will be sending postcards this week (or if not next week), hopefully by that time more postcards will arrive for me:
I received a couple of postcards today! This is a particularly eventful day for us because aside from a box full of skin care products, there were also a couple of postcards (eight to be exact). They were sent by Postcrossing members from New Zealand, Germany, Brazil, Malaysia, Belarus, The Netherlands and two from Russia. I am indeed one happy Postcrosser!
Last week, I received a book (shipped through The Book Depository); a prize from a book giveaway.