Browsing Category: "miniature houses"
Hubby saw that we have accumulated a lot of cardboard around the house that he decided to make use of them. He made miniature houses, a pizza place and a retail store and painted them with acrylic based paint.
Here's a photo of what he came up with:
My husband makes miniature houses as a hobby. He uses popsicle sticks and barbecue sticks . When he has a new idea on what his next project would be, he would usually stay up late just to finish it. His projects are usually displayed at home and I have also featured them on our arts & crafts blog.  He has actually sold a couple of pieces to those who really loved his work.
Here are some of his projects: (The watermark, by the way is that of our arts & crafts blog)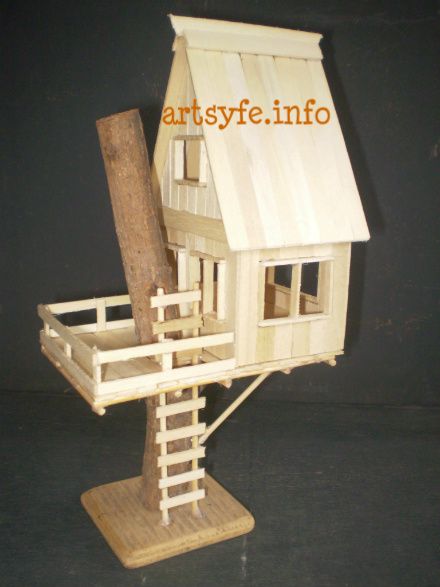 My sister-in-law and her husband were here a few weeks ago for a three-week vacation (the last time they visited the Philippines was seven years ago)and my husband decided to make Nipa huts (Bahay Kubo) as homecoming gifts for them. Aside from the 2 pieces of Nip hut that hubby gave them, they actually bought 3 more to give away to their friends and relatives back home.
Here's what he came up with: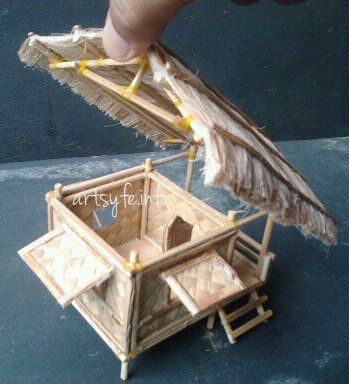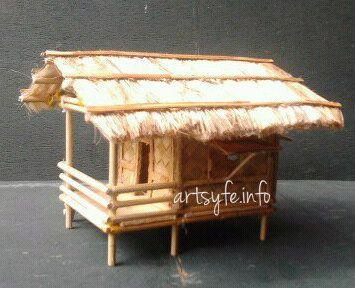 Their homecoming was really fun, the whole family had a great time bonding with them. We hope to see them again in a few years time.