Browsing Category: "family"
A major bookstore had their warehouse sale two weeks ago and we were able to go there on the last day of the sale. Huge discounts of up to 80% were being given and they were given even for new releases, not just the old books. I have been meaning to buy some reference books for the kids and some self-help and marketing books (which can be very expensive) which is why I made sure that we were able to go to the warehouse sale. Aside from some reference books, the kids are also looking forward to buying some school supplies while the husband wants to buy some art supplies.
Here's a photo of the books that we bought that day: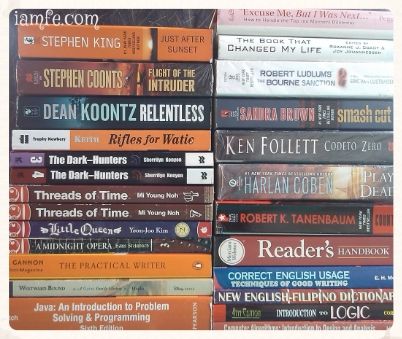 There were a lot of people that day since it was a weekend and the last day of sale, but fortunately, the kids were very patient in scouring the whole place for the books and supplies that they want. We paid around 1,200php (that's about 27USD) for all of them including two gadget binders, two wooden flutes and USB/Memory card reader. The computer books and manga books are for our eldest while our youngest chose a novel, a reference book and the flute. Hubby chose to buy a flute, the gadget binder and some art supplies. Our youngest was particularly excited about the flute because it was indeed a great steal since it was being offered at a 70% discount rate. He said he will be watching some online tutorials so that he will learn the basics of playing the flute. Although he is more keen on buying a new guitar, similar to the lx1e at guitar center he saw online, he is also excited about his new flute because they have been studying about them in school as well. He also plans on watching video tutorials online so that he will learn how to play the flute during his free time (which is more likely after his exams two weeks from now). Anyway, I am very happy with our purchases (even though I wasn't able to buy the marketing books that I want) because we were able to buy some great reading materials and of course, availed of some huge discount.
For every parent, the health of their family is always a major concern. They make sure that they do everything to keep their family healthy. Sometimes, though, there are instances when we make poor decisions especially when it comes to the food that we serve to our family. Whether we fail to make a menu plan for the week or we don't have the time to prepare a healthy dish for our family, we would at times, end up serving whatever is readily available or just order from the nearest fast food. When this happens regularly, it can become a serious health problem especially since these types of foods do not provide the nutritional needs of our family.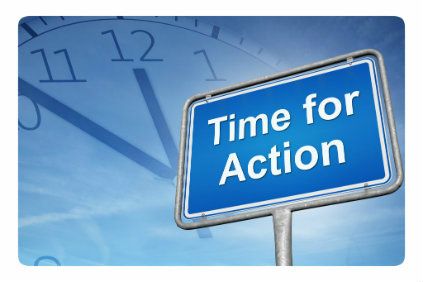 As a family, we recognize the fact that during the past couple of months, we have made poor choices regarding things that affect our health. This is why we have decided to take action and make the conscious effort to make healthy food choices. I am actually looking online for recipes that have high nutritional value and are affordable as well. My husband also wants to start taking multi-vitamins while the kids want to start taking their vitamin C again. On my part, I have been taking Vitamin D supplements, especially after my surgery three years ago wherein my thyroid was taken out completely. We are just glad that quality healthcare products are still available to budget conscious families like us.
Aside from making healthy food choices and taking our vitamins daily, we also intend to become more active. I have gained a considerable amount of weight since my surgery and it is something that I have been struggling with since then. I have talked to my husband about it and we agree that, since we both enjoy playing badminton, we have to really set aside time to play for at least an hour, three times a week. Since we don't really need special equipment for that, aside from the racquet and shuttlecock, we can easily play badminton in front of our house or at the nearby clubhouse. We can play early in the morning after the kids have left for school and before having breakfast. I just hope that my husband will continue to encourage me, especially when I get lazy. I really want to get back my ideal weight especially now when I am starting to notice that I get tired easily every time we walk home from church on Sundays. Anyway, I am hoping that we can really achieve our goal of having a healthier lifestyle because we know that we can truly benefit from it. We are aware that it takes a lot of hard work and commitment but we are willing to do our best and support each other. Living a long and healthy life as a family is our long term goal and I must say, it is enough to keep us motivated.
When our son expressed his interest in learning how to play the guitar, we started browsing online to see how much guitar costs these days. We have also looked into some shops at the mall whenever we have the chance. It seems that there are more than one type of guitar, and you can't just buy any guitar without determining first what type of music you really want to play. You don't want to waste your money buying an electric guitar when what you really want to pursue is playing acoustic music, right? So we talked to our son about it, so that we can decide which type of guitar we should save up for. He has been looking online as well, at websites that sell different guitars such as electric guitars and acoustic guitar including the handsome classic blueridge guitar. He also said that he'll be saving up the money the Christmas money that he will get from his aunts, uncles and grandparents so that he can have the funds he need to buy the guitar that he wants. I just hope we find a store that sells affordable guitars so that he doesn't have to spend most of his savings on one.
During the past few weeks, we have been trying to think of ways of how we can maximize the space that the kids have in their bedroom. We have started de-cluttering and getting rid of all the stuff that they may no longer need or use. The room has actually started looking more spacious but we know that we can still do a lot more to it. We are going through all their clothes and those that no longer fit them will be placed in a box. The cabinet that they are currently using is too small for all their clothes so we may have to look for another one. We may even have to look into the rev-a-shelf closet organizers that we saw online. I just hope we can find one that is suitable for them and of course, one that will fit our budget. We are also thinking of putting multi-functional furniture so that we don't have to place different pieces of furniture that will only take up more space. Anyway, I hope we'll get to finish organizing their room before the holidays so that they can have the space that they want without actually spending for a major room renovation.