Browsing Category: "clothes"
Dressing modestly is a personal choice as much as wearing the trendiest clothes is. I personally think that there is nothing with either them, it is up to the person to choose the kinds of clothes that she wants. When shopping for clothes, my first consideration is whether it is something that I'll be comfortable wearing. My lifestyle is also something that contributes to the choices I make with the clothes that I wear. I would usually just buy new clothes whenever there are special occasions such as birthdays, important family affairs or during the holidays. I remember when miniskirts were in fashion, I would see lot of girls my age that wore them. I actually admire those who have the guts to wear them and actually look great with them because I personally think I can't pull off wearing a mini skirt. But I don't think I can say the same for those who wear them but end up feeling too self conscious and would keep on tugging their skirt every time they sit because they're afraid it may go farther up than what they prefer.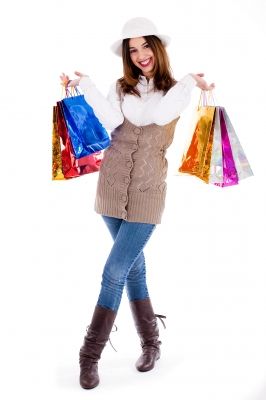 If you want to start dressing modestly, either for personal reason or because of your religious beliefs, there are some things that you can keep in mind if you want to wear modest clothing for women and still look fashionable:
· Decide what your standards of modesty are. Are tops that have deep necklines too much for you? Are you not comfortable with wearing skirts with short hemlines? It is up to you to determine which clothes you are most comfortable wearing. If you are more comfortable with dresses or skirts with longer hemlines, you can consider wearing maxi skirts which are now in fashion. They come in various colors and designs and are made in soft fabrics and the same time, their hemlines have the length that you may be comfortable with.
· Know how to accessorize. If you are one of those who are comfortable with just the basic jeans and shirt to school, then you can still look chic if you wear them with the proper accessories. You can wear a uniquely designed necklace that would stand out against your plain colored shirt. You can also wear scarves, shawls and stylish belts and shoes.
· Know how to mix and match. Go through your closet and see which ones can be put together that can help you look modest and fashionable at the same time. If you think that your tank top is too revealing, you can wear a cardigan over it. If you look through your closet carefully, you may only need to buy a few pieces of clothing to spice up your wardrobe.
· Shop at the right stores. Whether you like to shop at the mall or at online stores, it is important that you know which stores offer trendy clothes that can give you a modest look at the same time. It would also help if you browse through magazines or fashion websites and see styles that would suit your taste.
Keep in mind that deciding to wear modest clothing does not mean you can't be fashionable, too. With your creativity and a little experimentation, you can find the style that works for you and your lifestyle.
* This is a sponsored post for Downeast, however, all the points and views are my own.
In choosing the right clothes, we do not only look at the clothes' style and design but also at how comfortable and durable they are. Wearing the right clothes adds to person's self confidence. Ill fitting clothes makes a person feel restricted, not allowing her to move freely.
Gardeur, a German label famous for its trousers, skirts and jeans, has always been known to offer quality and stylish clothes that are suitable for every occasion. Gardeur trousers are designed with style and comfort in mind. Their best selling leg trousers with all around invisible stretch waist is a popular choice amongst women who do not only want to look stylish but feel comfortable as well. Gardeur offers a variety of trousers and jeans including the classic denim jeans, stretch jeans, washable wool trousers and velvet jeans. They come in different cuts and colors that can help you create the kind of look you want.