Browsing Category: "Blogger Opportunity"
**1 Winner**
Kindle Fire HD
Hosted by:
Want to participate in an amazing giveaway to give one awesome mom a great gift? Come and join in on this opportunity with Mama Foster.
Sign-ups close 4/28
**The blogger with the most referrals will receive the additional links at no cost
Click HERE to sign up and for more html info.
**Only a certain amount of co-hosts will be taken, so please sign up as soon as you can so you won't lose a spot!
Blogger Opp!
Free & Paid Options Available
Hosted By: Mami's 3 Little Monkeys
Sponsored By: Maggie Bags
Prize: Tote of Many Colors
$72ARV
Open to US only
You must post Announcement Post OR pay $4 fee if you wish to not post.
Free link and additional links for a small fee are available.
Co-Host Spots will be $5/ea. The number of Co-Host Spots depends on the amount of sign-ups I receive. I will send out an email notification of how many spots are open at the end of February.
I will also do one free co-host spot to the blogger who refers the most bloggers to the sign-up form!
Please be sure to let them know that LIFE AS A WAHM referred you!
Grab the Announcement post HTML Code here!
A Little Bit of Everything
$500 Total prizes Giveaway.
Grand Prize is $300
First Prize is $150
Second Prize is $50
All prizes will be given as Visa Pre-Paid Gift Cards
-Dates March 1 to March 30
-Free link Pinterest or Twitter with announcement (announcement waiver fee $5.00)
Get the announcement here
-Extra links $2.00 (including Facebook links)
Co-host will get 10 links (no google links)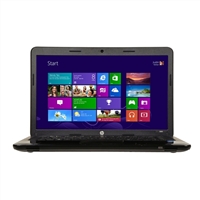 Prize:
HP 2000-2d62NR 15.6″ Laptop Computer – Black Licorice

$529 plus one year insurance (total prize value $588)
Giveaway details:

-FREE Link with announcement (Twitter or Pinterest)
-Giveaway date:   March  28 to April  18, 2014  (Closing March 19, 2014)
-Co-host $25.00
10 Links  (no google links)
2 Co-host pages
-Extra links $3.50 (no google links)up to 4 links
Send payment to melisurveys1978@gmail.com