Home renovation can make all the difference between loving your home and hating it — and there are tons of reasons to renovate. Maybe you just moved into a fixer upper and need to figure out how much it will cost to bring the home into the modern era. Maybe you're tired of looking at the same worn out cabinets and want to add a touch of rustic to your kitchen. No matter the reason, renovation can be a great thing to do — if done properly.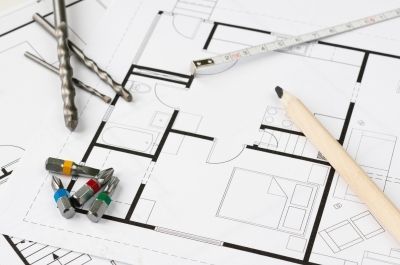 The first step is finding a contractor, and that can be the tricky part. There are far more contractors out there than jobs, and not all contractors are good on their word. You need to find one you can trust, and that means doing research. Check reviews. Ask friends and family for recommendations. Or use a web service that vets contractors beforehand and allows you to get quotes for how much the work will cost.
There are several factors that determine the cost of a renovation job, including how far the contractor will travel, the time required to complete the job, and whether you have the supplies on hand or if the contractor will need to purchase those themselves.
Another major factor is exactly what part of the home is being renovated. A kitchen and bathroom usually cost significantly more to renovate than a living room due to the cost of shifting piping around without breaking it. However, a large room such as a game room or a basement may also incur higher costs than adding an enclosed porch might.
Something to keep in mind is that all renovations are not created equal. Changing out a bathroom to modernize might make it look good, but it also does something: increases the resell value of the home. When or if the time comes you ever want to move, your home will sell for significantly more if you have preformed renovations on it than if you didn't. However, renovations that were purely for vanity and do not add value to the home are usually a waste of time.
When searching for a contractor, don't wait till the last minute. Find out today who can give you the lowest prices and the fastest estimates to get your renovation completed.
*Image source: tiramisustudio at FreeDigitalPhotos.net