The use of public restrooms is something that all of us are wary about especially since we know that the risk of getting exposed to bacteria, germs and virus is considerably high in such places. There are instances, however, when we have no choice but to use the nearest public restroom. I remember when I had to stay for a couple of days at the hospital for an RAI treatment that even though I won't be sharing the restroom with other patients (the treatment requires that I stay in isolation in my room), I made sure that I brought with me all my personal hygiene essentials to make sure that I stay clean, fresh and protected. One of my personal hygiene must haves is my feminine wash. Using it has been part of my daily personal hygiene routine. (After my stay at the hospital though, I had to leave everything including my bottle of feminine wash because I cannot bring anything back home since everything must be disposed immediately due to the nature of my treatment).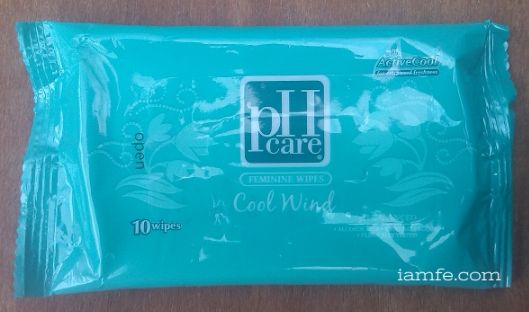 Although the use of feminine wash is quite common these days, bringing a bottle with you wherever you go is not possible or even practical. It's a good thing there is pH Care Feminine Wipes. I have been using pH Care Feminine Wash for quite some time now and I must say, I am truly glad that Unilab now has the feminine wipes version of it. What do I like about pH Care Feminine Wipes? It is pH-balanced, hypo-allergenic and alcohol free. You get the same gentle cleansing effect that you get from the feminine wash variety. It is clinically tested and safe for everyday use so you don't have to worry about irritation in your intimate area. More importantly, what I like about it is that it is from Unilab, a trusted name in quality healthcare.
pH Care Feminine Wipes is readily available in most drug stores and supermarkets nationwide. It comes in two variants, Cool Wind and Passionate Bloom. Each travel pack contains 10 wipes. Go give it a try and see for yourself why it is a must have not just for busy women on the go or work-at-home moms like me but for all women who value feminine care and hygiene. 
Learn more pH Care Feminine Wipes and other Unilab Products through : Website | Facebook | Twitter | Instagram | YouTube