When you're constantly in a hurry it's hard to feel like you look your best, especially if you're a fully time mommy and employee as well! Multi-tasking may seem impossible at times, especially when it's a crazy day leading up to the holidays and you feel like you hardly have had time to breathe. Instead of feeling completely overwhelmed though, try implementing some beauty and health tricks in your daily schedule. Not only will they help you feel beautiful, but they'll help you have some extra time for the little ones when it's a working day and you're having a hard time saying goodbye – being a mom is hard work!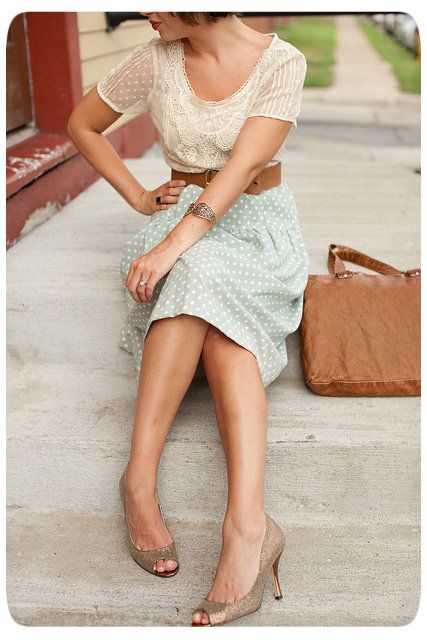 Take Vitamins to Give Yourself More Energy –
If energy is what you need, then vitamins will certainly help! Vitamins such as vitamin C are known to give you a boost of energy, especially when you're feeling run down and tired. Winter and lack of sunshine can also cause you to feel lethargic and not feeling your best, which is why vitamin D will help with this issue. So instead of letting the season get you down, stock up on vitamins that will help you feel better and give you a boost of energy on a daily basis when you need it the most. You also can try drinking Vitamin Water or another type of drink that implements vitamins – the more vitamins (within reason of course), the more your body will be able to handle whatever comes its way.
Do Your Hair the Night Before –
If your mornings are when you get to spend more time with the kids, especially if you work part-time, then why not style your hair at night? A night time shower after the kids have gone to bed will give you some time to yourself to rejuvenate and also will allow you to style your hair and take as long as you would like on it. After straightening or curling your hair put it into a loose ponytail and then come morning time take it out of its pony and shake out your tresses. They should look as good as new and if you have a few hair creases take out your flat iron and fix the few sections in a few minutes. This sure will beat taking a half an hour or more on your hair in the morning when you have the opportunity to spend more time with your little ones!
Pick Out Your Outfit in Advance –
Since you're most likely helping the kids pick out their outfit for school or daycare in the morning time, why add your outfit to the mix? Instead pick out your outfit the night before so that you have time to think it over while you're in the shower. If you love fashion you might find yourself planning out your outfit in the shower, which is perfectly fine! Figure out what you'd like to wear (shoes too!) and lay it out near your bed. Explain to your husband that your outfit needs to stay out for tomorrow in case he's tempted to put it away.
Getting the kids ready the next morning will be a lot easier now that you are feeling energized, have already done your hair, and have a pretty ensemble all picked out! Enjoying the holiday season and spending time with your family will be a lot more feasible now thanks to great beauty and health tricks.
*Sierra is a freelance writer and blogger at her blog Ocean Dreams. She loves beauty tricks to get her through the holidays!