A couple of weeks ago, I was fortunate enough to win books of my choice at a book giveaway. The books were to be ordered and delivered via the Book Depository. I was a bit hesitant at first because I have no knowledge about how fast Book Depository ships to the Philippines and of course there is this thought that the books will get lost in the mail somehow. But the opportunity to win books is too good for me to pass up.
Anyway, when I received the email informing me that I won, I immediately visited Book Depository's website and started browsing through the available books that they have. I was overwhelmed by the variety of books ; I had a hard time deciding which ones to pick. 
I finally decided on these :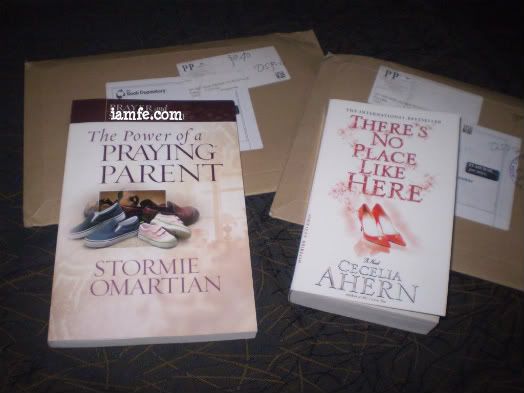 It only took a little over two weeks for the books to arrive; I was surprised because I thought it would at least take a month. I am actually thinking of ordering some more books, especially those that they have on sale (new books,especially the new releases, are quite expensive here). My son has been browsing the site as well and he is making a list of the books he wants.
So, I guess you all have an idea of what I'll be doing this weekend, huh ?
Have a great weekend everyone and happy reading !