During weekdays (school days) I wake up at 4a.m. to prepare for my son's breakfast and baon for school. And if I have to finish some online work the previous night, it would mean that I only get around 3-4 hours of sleep.
Last night I finished work really late so I was only able to sleep for like 3 hours. Since I do not have any pending work that is due for a couple of more hours, I decided to sleep again after my son left for school before 6a.m. I was able to sleep for another two hours.
And even if I'm still sleepy, I'm starting the day with a smile on my face because of these: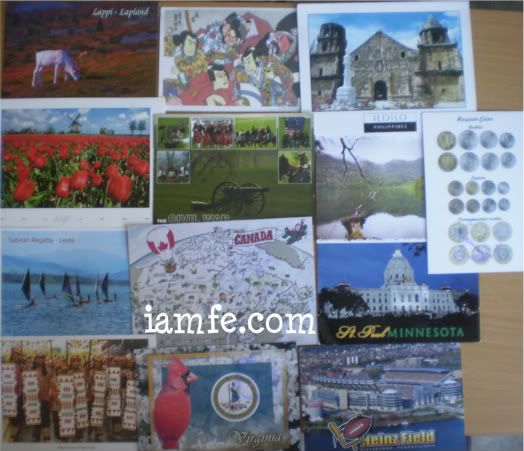 Postcards from online friends can really bring a smile to anybody's face, wouldn't you agree ?
I hope you're all having a great week so far.