It's WBFC time once again ! I'm really glad that after a brief hiatus, Weekend Blog Follower is back and this time it's on a new home — OnlineBiz and Resources.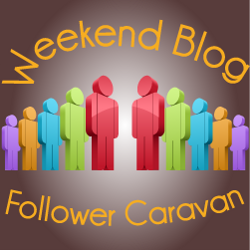 What is WBFC ? Weekend Blog Follower Caravan is a simple online blogger-helping-blogger weekly meme. It was designed for bloggers to help each other interms of blog followers either through Google Friend Connect and email subscribers.
If you are following this blog through WBFC, then leave a comment and I'll surely follow back. Looking forward to meeting new friends and seeing familiar faces.
Have a great weekend !